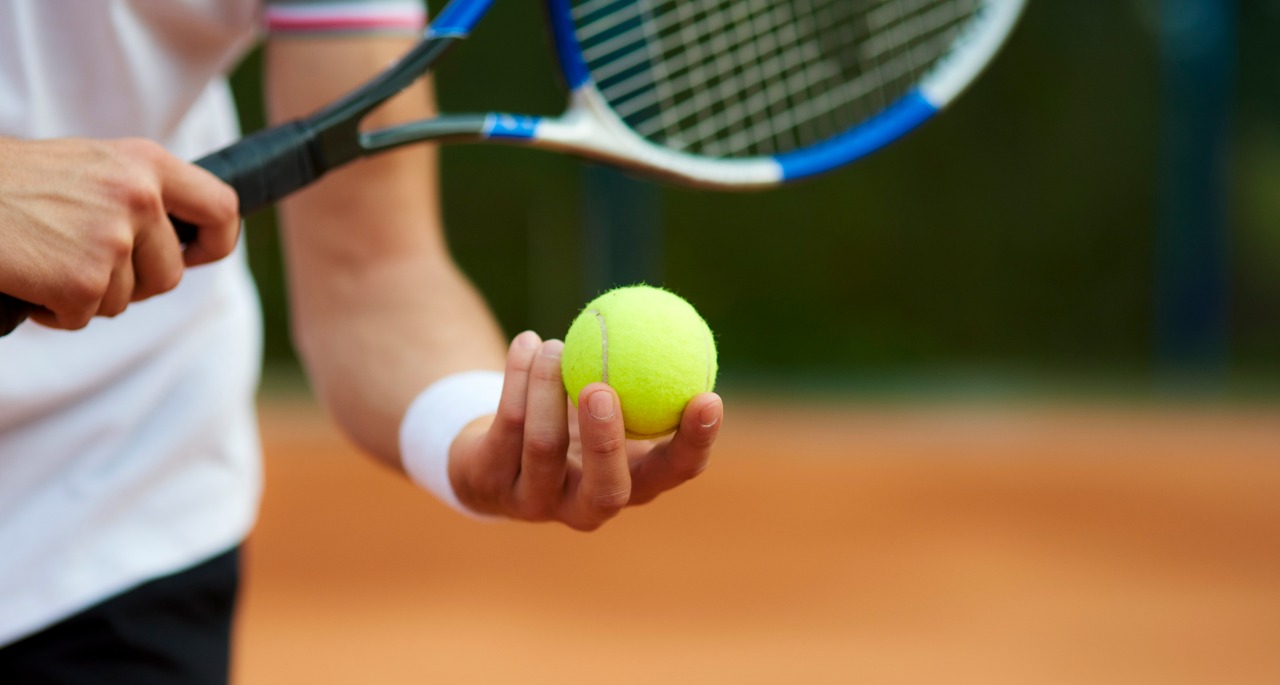 10 facts about tennis
Tennis is a game in which two opposing players (or teams) hit a ball of a certain size and weight over a net using tennis rackets on a rectangular court. When the opponent fails to return the ball correctly within the defined dimensions of the field, another player or team is awarded a point. Modern tennis is played according to rules approved by the International Tennis Federation (ITF).
Tennis was originally known as beach tennis because it was played on grass courts by Victorian gentlemen and ladies. Today, the modern game of tennis is played by millions of people in clubs and on public courts. The game's fastest growing period, both in terms of participants and spectators, began in the late 1960s, with the emergence of major championships. The rise of some prominent players and the competition has increased the focus on the game. Added new color and style to tennis wear (once limited to white). Historically white tennis balls are now produced in yellow.
10. Tennis originated in France and is based on a game called "Jeu de paume".
Long before the advent of modern tennis, a game called "Jeu de paume" (palm game) was played in France in the 12th century, which is believed to have been one of the popular sports at that time, as it is today. The game was similar to modern tennis, but players used their bare hands instead of tennis rackets.
9. The oldest tennis court in the world is still used today.
The Royal Tennis Court at Hampton Court Palace in London is the oldest tennis court in the world that is still in use. Built between 1526 and 1529, this square was chosen by Henry VIII to live out his love for tennis. According to legend, the news of Queen Anne Boleyn's execution was delivered to her while she was playing tennis on the court. The game played on this court is slightly different from modern tennis, but this type of tennis is called "real tennis" and is played indoors.
8. The rating system is based on the watch face.
Although the origin of the 15, 30, and 40 point systems is not fully known, the most common explanation is that they are based on the clock system. The first point was the first quarter mark of the minute hand on the clock, ie 15, the second point was the second quarter mark. The third point was shortened to 40 because 45 took too long to say.
7. Jimmy Connors won the US Open three times.
Tennis legend Jimmy Connors has the distinction of being the only tennis player to win the prestigious US Open three times - in 1974 on clay at Forest Hills, 1976 on clay at Forest Hills and 1978 on hard court at Flushing Meadows.
6. A Grand Slam final is over in 34 minutes!
Steffi Graf was pretty dominant in her prime. In the 1988 French Open final, Graf crushed Natasha Zvereva 6-0, 6-0 in just 34 minutes!
5. A 13-year-old boy competed at Wimbledon.
In 1907, Austrian tennis player Mita Klima became the youngest player to play at Wimbledon. He was 13 years old when he participated in the prestigious tournament. But, unfortunately, he lost in the first round.
4. The tennis ball stays in play for only 20 minutes in a standard match.
A proper competitive tennis match lasts about 2 hours or more on average. But the tennis ball stays in play for only 20 minutes in standard time.
3. Yellow tennis balls were used for the first time in 1986.
Yellow tennis balls were introduced in 1972 by Mike Davies, explaining that they were more noticeable on television because of their color. Those tennis balls were first used in 1986 at Wimbledon. Before that, the balls used were usually white.
2. Tennis was originally played on an hourglass-shaped court.
Rectangular courts were introduced by the All England Croquet Club at Wimbledon in 1875.
1. Maria Sharapova's voice was recorded as 101 decibels.
Maria Sharapova's scream on the tennis court was officially recorded as 101 decibels. It's louder than a motorcycle, lawnmower, or even a small plane landing. It's also the same decibel level as an ambulance siren and only five decibels quieter than a lion's roar. Interestingly, Sharapova isn't the loudest player! Michel Larcher de Brito's voice was recorded as 109 decibels. Imagine how brave their opponents must be to face that kind of noise!