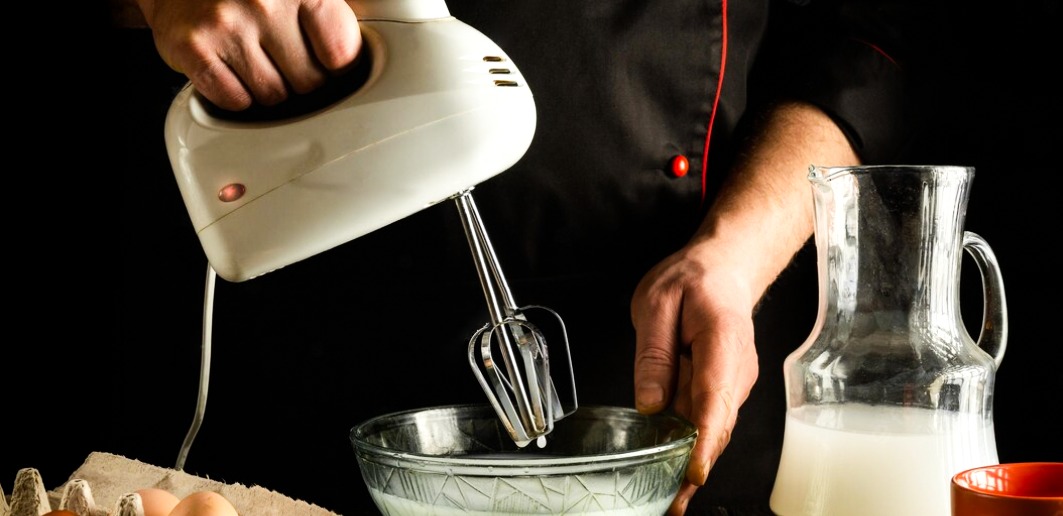 How mixer makes our work easier
Let's get to know the mixer more closely
A mixer is a small kitchen appliance that mixes ingredients. A mixer is mainly used to prepare the necessary ingredients when making sweets or bread. Mixers come in two main types, manual and electric. A hand blender works without electricity and requires you to physically mix your ingredients. An electric mixer, on the other hand, runs on electricity and mixes the ingredients automatically.
The most common, most used and popular type of mixer is the stainless steel mixer. Stainless steel mixers are popular because they are durable and long lasting. The mixer is made in a tall form. It consists of a body part with a handle for holding and mixing heads. These heads rotate rapidly to mix the ingredients.
Stainless steel mixers last longer than other types of mixers. They are also less likely to break than other mixers, especially plastic mixers. Stainless steel mixers are also easier to clean. Mixers come in different strengths, which affect how quickly or thoroughly they can mix ingredients.
The history of mixers dates back to the late 1800s. American inventor Rufus Eastman invented the world's first mixer in 1885
What is the ideal material for a mixer?
The ideal material of the mixer is stainless steel. Because they are durable and last longer than mechanical, plastic mixers.
Stainless steel mixers cost more than other types of mixers. The cheapest type of mixer is plastic, but it is more prone to breakage, which can make them dangerous.
People who want safety use stainless steel mixers.
What types of mixers are there?
Spiral mixer: A spiral mixer spins the bowl, not the ingredients, unlike a stand mixer.
Stand Mixer: A stand mixer is an electric kitchen mixer attached to a stand. The mixing heads attached to the body rotate rapidly to mix the ingredients.
Hand Mixer: A hand mixer is an electric or simple mixer that is operated by hand, meaning you hold the device in your hand while mixing. Hand mixers are smaller and more portable than other mixers.
Professional mixer: The professional mixer is the most commonly used mixer in businesses that sell cakes and other flour products. An example of a professional mixer is the Bajaj mixer, which usually has a powerful motor between 500 and 750 watts.
What is the ideal mixer size?
The ideal size of the mixer depends on the amount of flour dishes cooked in different families. A smaller mixer is ideal in households that frequently cook food or desserts. A larger mixer can be used in homes where a lot of flour dishes are prepared.
The types of ingredients you are mixing can also help you choose the mixer size you need. If you are making waffles or muffins, an average mixer of 5.0 liters can be used. If you are making bread dough, you can use a 6.0 liter stand mixer as the dough expands and takes up more space.
What are the characteristics of a mixer?
Speed: Speed ​​controls how fast the mixer mixes the ingredients.
Power: Power determines how well the mixer mixes the ingredients.
Easy to clean: Easy to clean is among the features that are considered while choosing a mixer.
Suitable for your type of ingredients: When looking at mixer specifications, consider the type of ingredients you want to blend.
Weight: Mixers come in different weights. You may want a heavier blender that stays permanently on your kitchen counter, or you may choose a lightweight blender that you can carry around.
Size: The size of your mixer affects the size of the ingredients or the amount of ingredients you can use.
Design: Mixers come in a variety of designs. Stainless steel mixers are ideal to match your kitchen design.